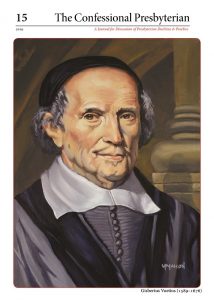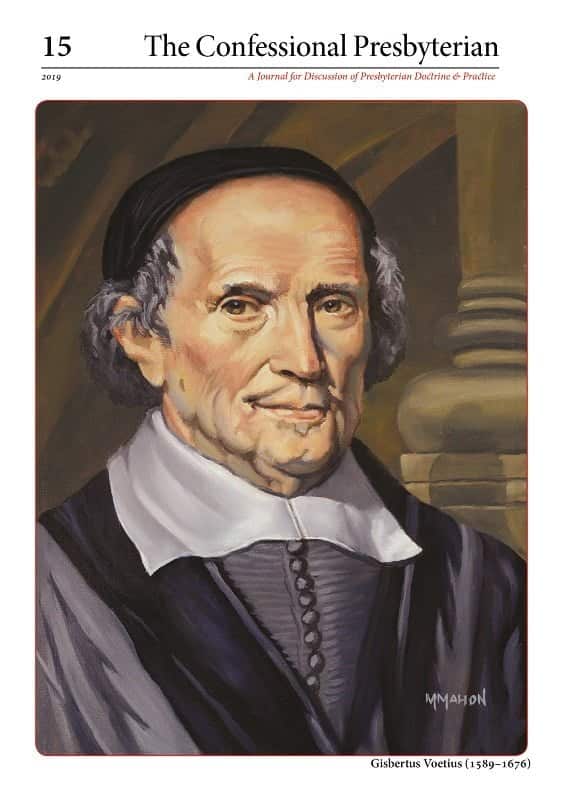 Welcome to the website for The Confessional Presbyterian, a journal for discussion of Presbyterian doctrine & practice. See our About page for background on the purpose and scope of the journal. The journal is now in its 15th year. The 2019 Fifteenth issue which is a bit late this year, ships to subscribers first week of February 2020. It can still be purchased at preorder/subscription level, as well as back issue specials, in the store. We are accepting submissions and proposals for volume 16 for 2020 (Ussher issue), for which see more information below.
2019: Gisbertus Voetius (1589–1679).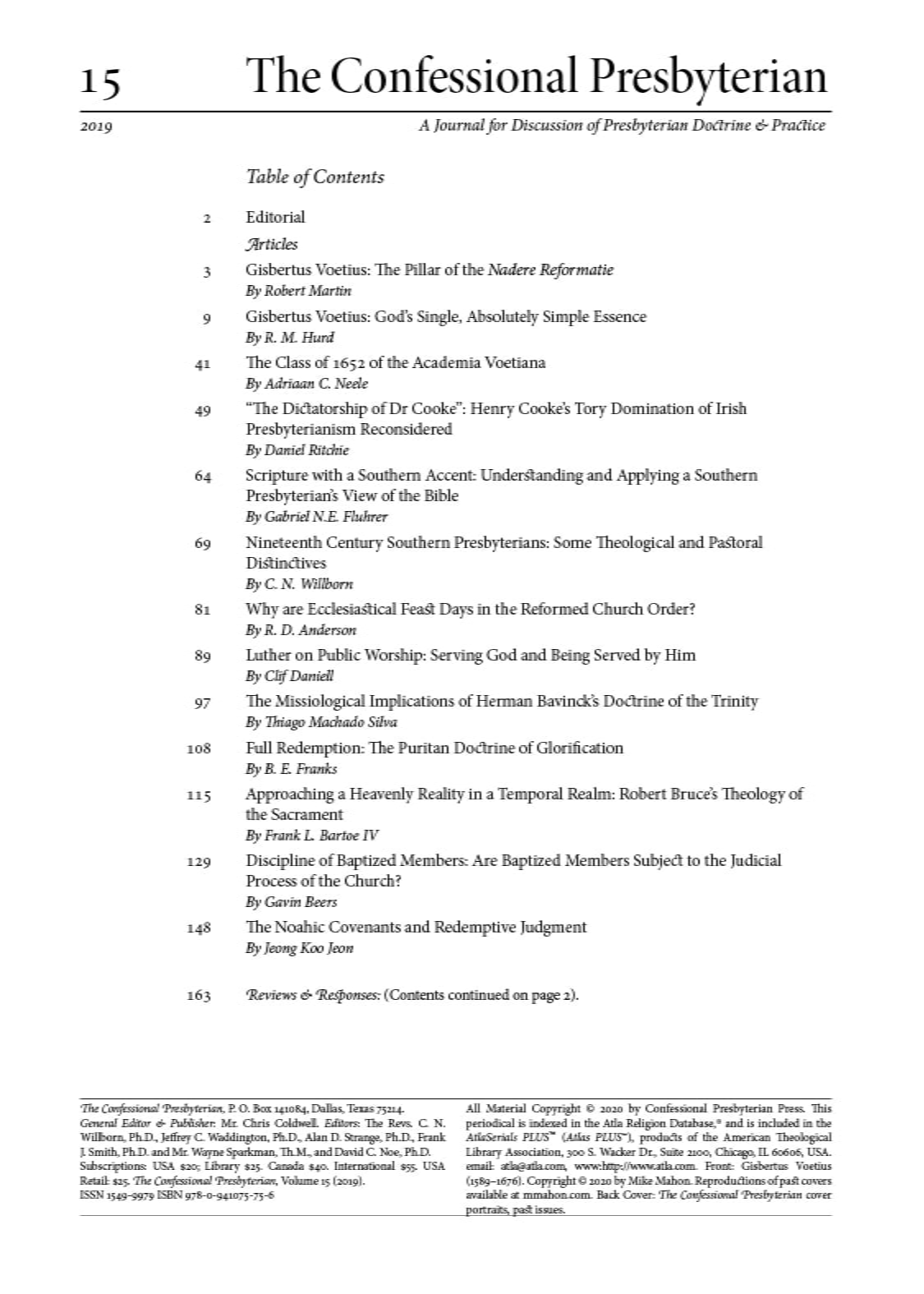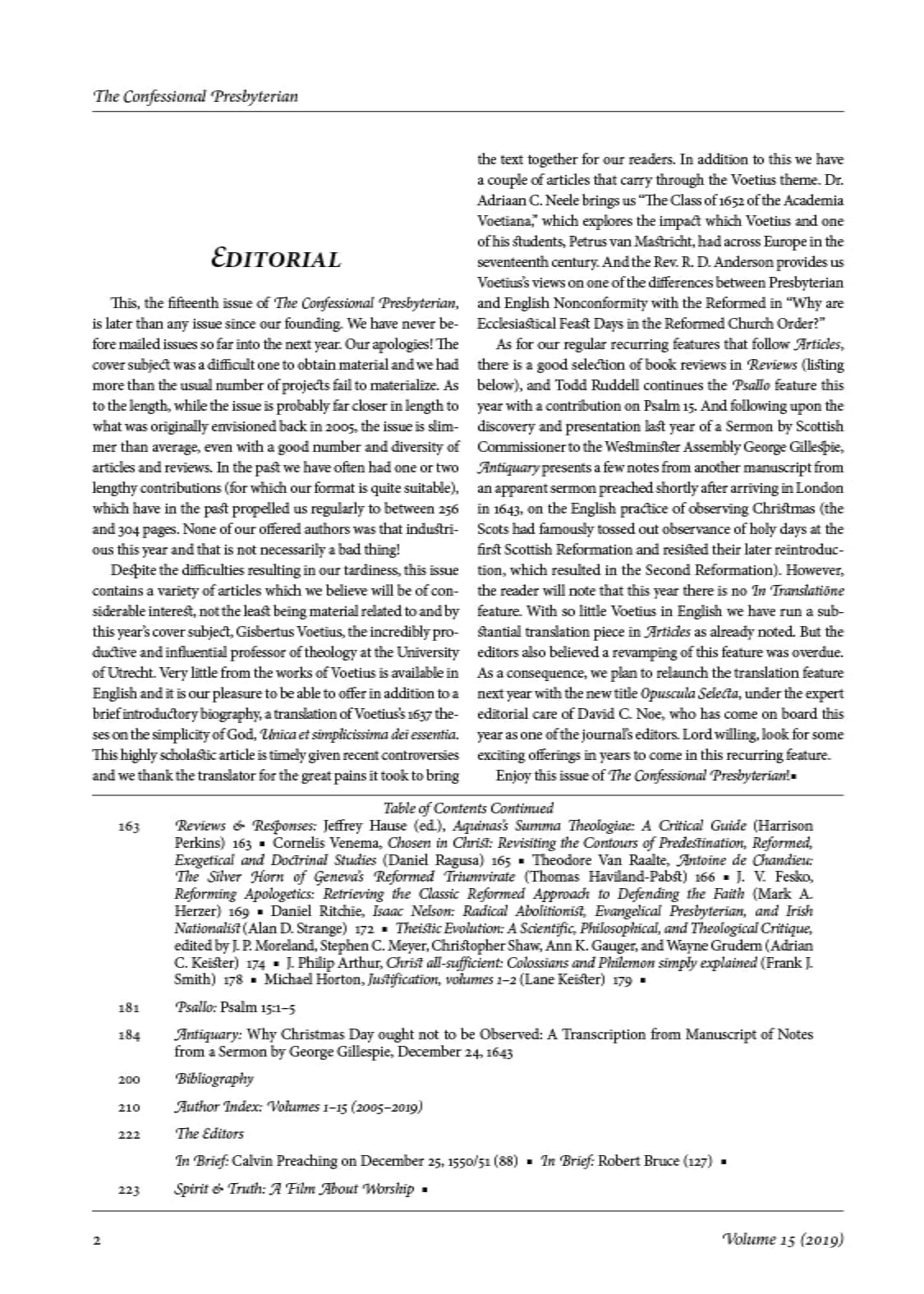 We are planning future issues whose cover subjects are:
2020. James Ussher (1581–1656).2020.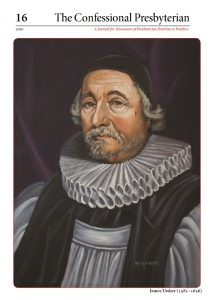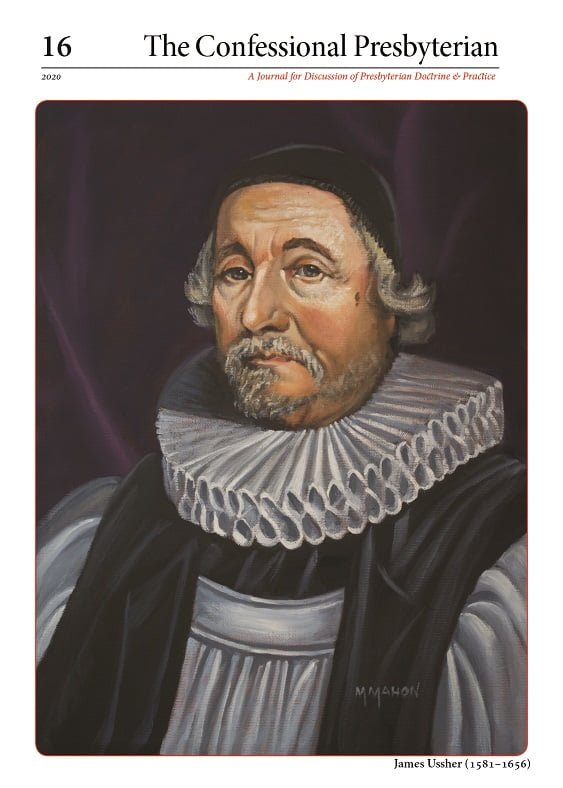 2021. Robert L. Dabney (1581–1656).
Please contact the editors if you have an interest in writing and submitting for any of these future issues planned. See our submissions page for style and other questions of form.
To purchase issues and subscribe for the forthcoming current issue (due out likely in late August or early September) see the online Store.  To view table of contents for past issues see our articles page or the author index for a listing of published material by author.